Cherished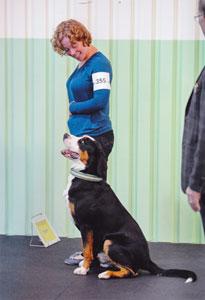 Pet Care LLC was started in 2011 out of a true love for dogs! Kim & Doug Woollard are the owners and also the ones who will be caring for your dog. You will not have some random, minimum-wage high school student taking care of your family companion. Kim is a dog trainer at Dayton Dog Training Club and also competes in obedience, rally, agility, weight pulling, carting, and packing with their Greater Swiss Mountain Dogs. Kim is the one who primarily takes care of the dogs since Doug works full time as a firefighter/paramedic; but, he helps out on his days off.
We saw a real lack of dog boarding facilities in the area where we would want to take our own dogs or that we would happily recommend to friends and family. We didn't want to open a huge boarding facility where your dog would just be one of 50 (or more) dogs and where we would lose the personal interaction with the dogs and their owners. Plus, that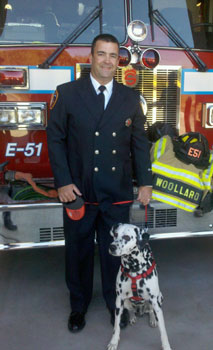 many dogs in one building is stressful and increases disease risk/exposure. Facilities that offer a chance for dogs to play and exercise yet only have small indoor rooms or small outdoor yards where no dog could even get up enough speed to actually run didn't really fit our idea of where a dog would want to stay. And some of the new 'cage-free' facilities didn't really feel right either, dogs need to have a chance to rest and relax throughout the day (and night) and if other dogs are there that want to go-go-go 100% of the time, that could get pretty tiring and stressful too. Dogs enjoy being active while also having down-time and structure, and that is exactly what we provide.
We practice good manners at all times while your dog is here. Being a dog trainer it's second-nature and we expect all the dogs to sit when asked, not jump up on people or things, and wait their turn. We don't charge extra for that, it's just common sense, and something you get when you know exactly who is taking care of your dog!

We can't wait to meet you and your dog and welcome them into our extended family. Please contact us to set-up a time to come out and visit so we can show you the difference that a small, clean, home-based boarding facility can make to your dog's well being!