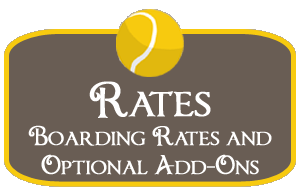 Whether you have to be away for work or for fun...you don't want to be worrying about whether or not your dog is ok while you're gone. When you leave them with us you will know they are staying in our home, cared for by the same well-qualified people each day, with plenty of chances to run, play, and swim while also having a safe and secure place to come back to and nap throughout the day.
Your dog will be kept in a part of our home, not some large, noisy, drafty kennel building. The boarding area is heated and air conditioned with windows for both natural light and fresh air. Soothing music is played throughout the day to keep the dogs relaxed and calm. It feels like a home...not a kennel!
Each dog will have their own 3' x 5' or 4' x 5' indoor room with solid panels on the sides (to reduce noise and give some privacy) and an open type front to allow them to see their neighbors and get better light and air flow. Each room comes with it's own cot and comfy bedding or you are welcome to bring your own bedding as well.
The boarding area has only 8 rooms in it so your dog will not be overwhelmed or stressed like at some large facilities. The flooring is rubber for warmth and to give better traction. Dogs can play inside or on the large covered porch during inclement weather or outside during nicer weather.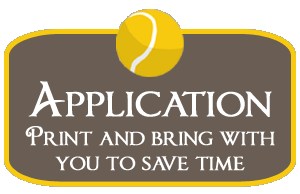 There is a gravel yard for pottying or play time when it is muddy and the dogs also have a chance to run and stretch their legs in our large yard that is over 3.5 acres of open, grassy fields and swim in the 1/2 acre pond! Dogs will have multiple group play sessions throughout the day in addition to several potty breaks (we guarantee they will get to go out a minimum of five times per day). Many other facilities charge for playtime, not here! We believe exercise is an important part of every dog's stay to keep them sane and healthy while you're gone and we would never charge extra for it.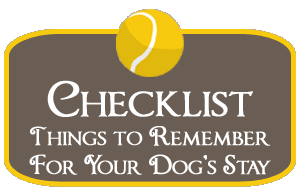 In order to stay with us dogs must be:
Friendly with people and other dogs, no severe separation anxiety, over 4 months of age, and over 25 lbs. in size. We love the little dogs too but mixing medium to large dogs with very small dogs can cause unwanted accidents, so we have a 25 lb. or larger requirement. We also require an evaluation before your dog's first stay to ensure they'll be a good fit for us.
Current on all DHPPv, Bordetella, and Rabies vaccinations.
Dogs should be flea & tick free and on an oral or spot-on preventative.
Good with fences - our fencing is 4' tall and your dog will be loose running and playing in our yards. If you have a known fence-jumper this probably is not a good place for them to stay.