After pulling into our driveway you will see this gate leading on to the covered front porch.
Enter through the gate and immediately on your left is the door leading into the area for boarding dogs.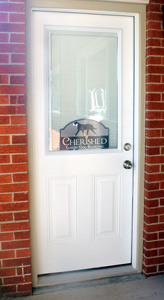 You will enter through the door with the Cherished Luxury Dog Boarding sign and step into your dog's home away from home...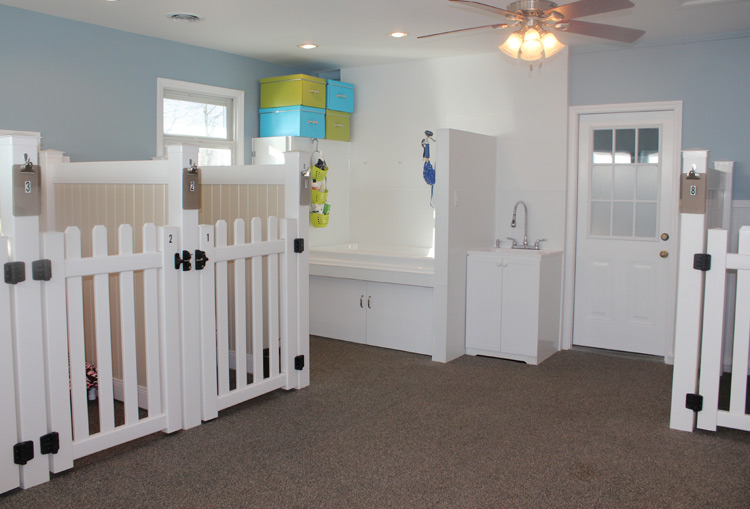 There are 8 suites in total - seven are 3' x 5' or 4' x 5' with one larger suite (#8) for giant breed dogs or large breed dogs from the same family sharing a suite.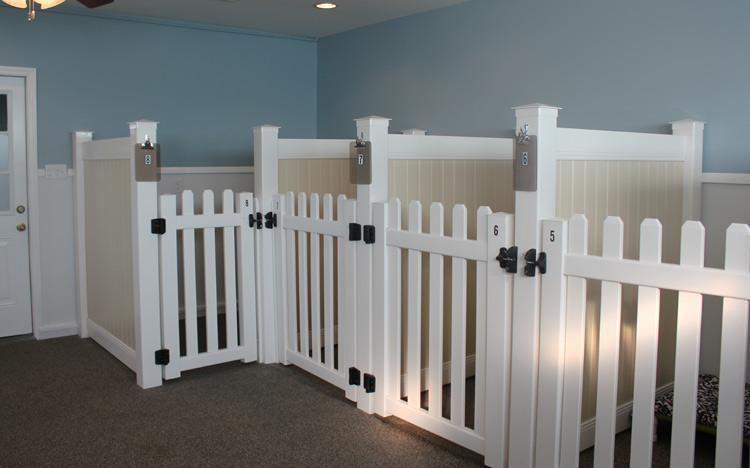 There are solid partitions between each suite for privacy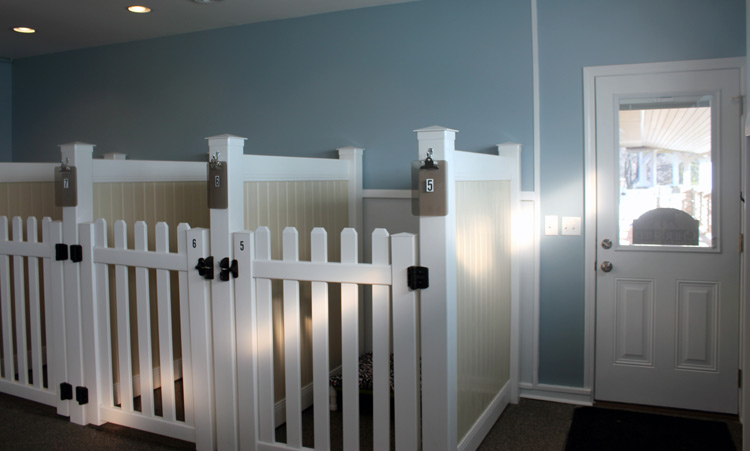 With open fronts to allow the dogs to see their neighbors across the way (so they don't feel alone) and also for better light and air flow.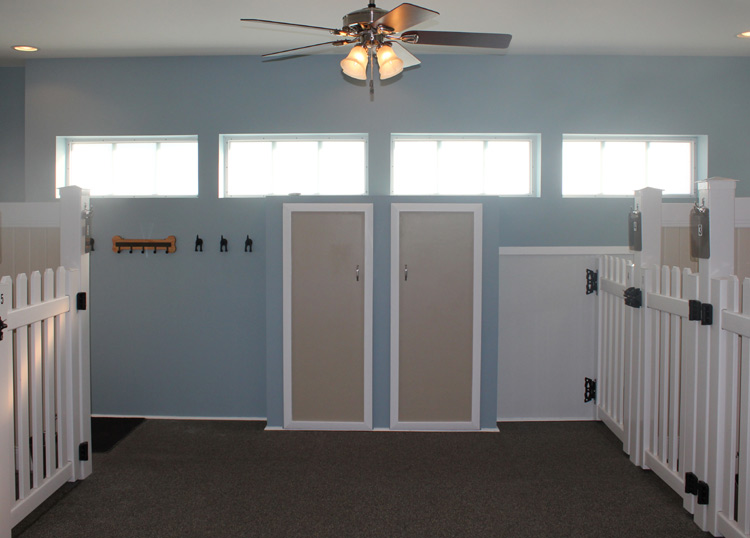 There is tons of natural light coming into the room as well as windows for fresh air when the weather is nice.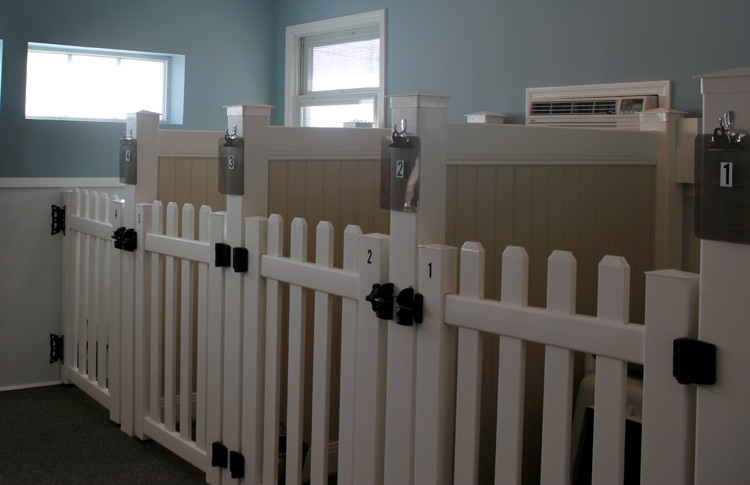 The entire room is insulated, with a rubber floor for comfort and traction (much easier on the dog's joints vs. concrete), and is heated or air conditioned as needed to keep the dogs comfortable year-round.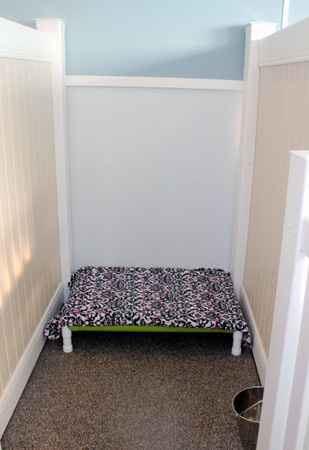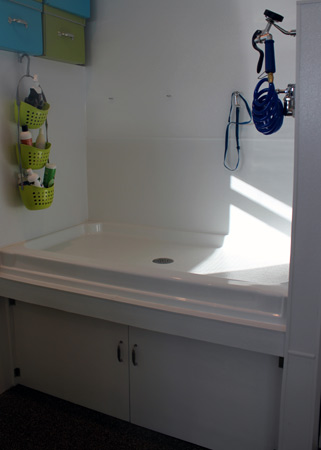 Each suite has it's own cot and comes with soft, fleece bedding as well so your dog has somewhere comfortable to come back and sleep after their play time with the other dogs. If you'd prefer to bring your own bedding from home, that is fine too! We also have a raised wash tub and can give your dog a bath before pick-up if requested so they'll come home smelling fresh and clean!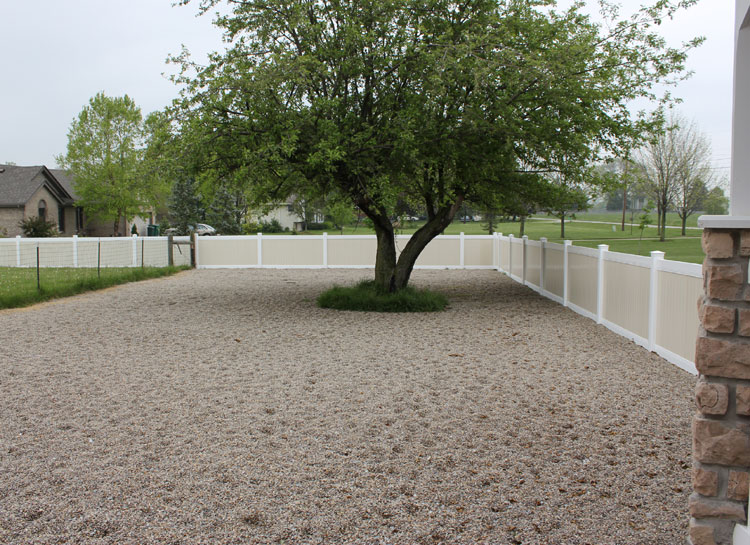 There is a gravel yard (approximately 35' x 85') for pottying and play in inclement weather.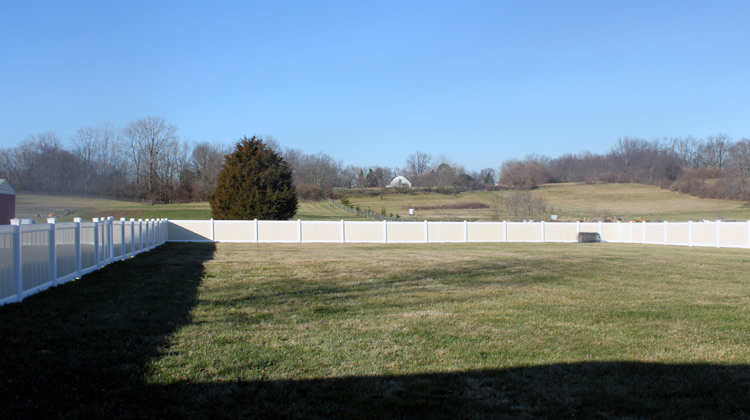 And a second (85' x 150') grass play yard that leads into the large 3.5 acre fenced yard with a pond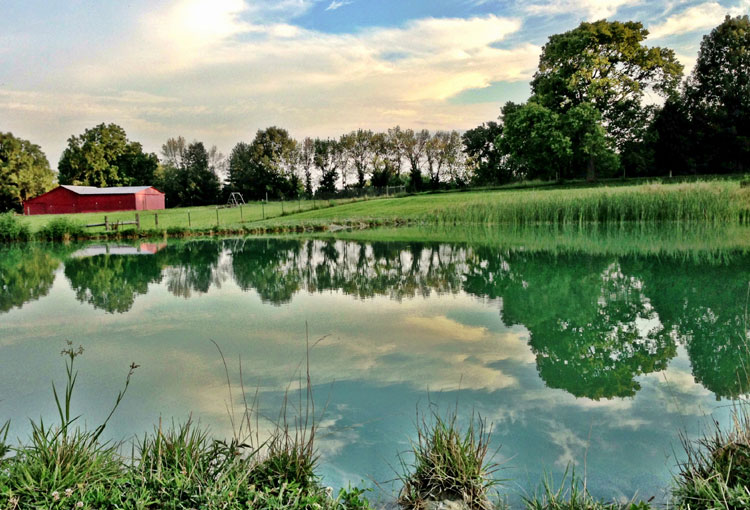 Our 1/2 acre pond that the dogs love swimming in, especially come the warmer months of summer!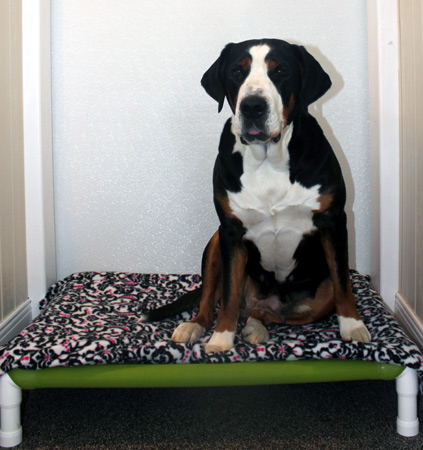 One our our AKC Champion Greater Swiss Mountain Dogs, Dolly, getting comfy in a suite.
As you can see, the suites are plenty big enough for a large to giant-breed dog.
They are also big enough for two medium breed dogs from the same household to share; however, we do not recommend two large breed dogs sharing one of our regular sized suites.
Our extra-large suite (#8) is available for multiple dog households to share. However, if it is already reserved you would need to reserve two separate suites for your dogs.